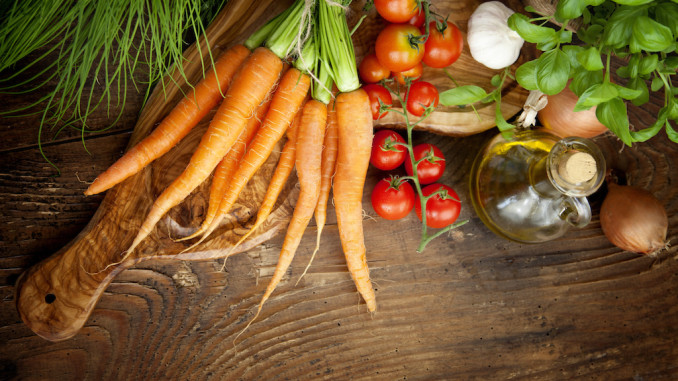 Herpes is a common sexually transmitted disease (STD) with no cure, affecting one in five American adults and teenagers just like you. Many people with herpes are constantly searching for ways to reduce the frequency and severity of their herpes outbreaks. There are many things that can trigger a herpes outbreak ranging from environmental factors, your health, stress, and your diet. Medication and drugs are the primary way to keep the virus at bay, but with a nutritious and smart diet, your immune system can be stronger and outbreaks can be naturally prevented or reduced.
The most common recommendation regarding diet, food and better managing herpes outbreaks is centered around two amino acids – L-lysine and arginine. The general idea is to eat more lysine and less arginine in your diet.
Clinical studies and research have shown that diets high in L-lysine help to control herpes outbreaks. The body uses the amino acid lysine as a protein building block. Lysine boosts immunity and is effective in reducing the occurrence, severity and duration of frequent herpes outbreaks. Lysine also prevents other viruses that can attack the immune system and cause other health problems. Foods that are high in lysine content include:
• Most fruits such as apples, figs, pears, mangos and apricots
• Orange and red vegetables such as cauliflower, beets, yellow beans and potatoes
• Milk, cheese and yogurt
• Wild caught fish and other lean proteins such as chicken, lamb and beef
• Eggs
• Avocado
• Sprouts
• Quinoa
• Zinc
• Amarath
Even more important than what to eat is what not to eat. Many chronic viruses including herpes can be trigged by high amount of arginine in the body. Arginine encourages the virus' growth and reproduction. Therefore, the goal is to increase consumption of foods rich in lysine and decrease the amount of foods that are high in arginine. To reduce and possibly even avoid herpes outbreaks, you should cut down on your intake of low-lysine, high arginine foods including:
• Seeds and nuts, nut butters
• Coconut
• Orange Juice
• Chocolate
• Wheat and wheat products
• Caffeine
• Oatmeal and oats
• Lentils
• Gelatin
• Alcohol
• Brown rice
• Whole wheat and white flours
• Dried beans
• Packaged and processed foods in general
• Protein supplements, protein shakes and multivitamins
Other dietary strategies for reducing herpes outbreaks include adopting an alkaline diet and eating more foods that are rich in vitamin B. By lowering the amount of acidic foods you eat, suppressing the herpes virus will be significantly more effective. Fruits and vegetables in general are perfect for an alkaline diet. Watermelon is an excellent example as well as adding lemon to your water. Eating foods rich in vitamin B and antioxidants support the overall dietary recommendations and can also help decrease your stress level, which is a key contributor to herpes outbreaks.
These above lists of beneficial foods and foods to avoid are just a general list to provide some overall dietary guidelines that can help you better manage your herpes outbreaks and lead a healthier and more vibrant life. Keep in mind that there are many known triggers that can contribute to a herpes outbreak and diet alone is not the complete answer – but it can help!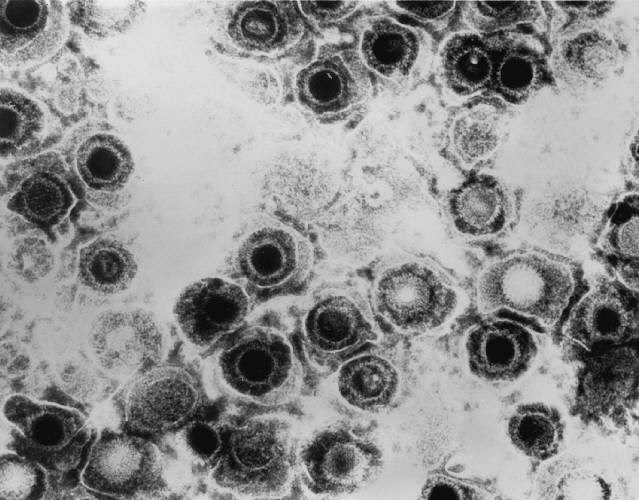 When someone has contracted herpes, it can be either HSV-1 (herpes type 1) or HSV-2 (herpes type 2). The "HSV" is an acronym for "Herpes Simplex Virus." The general difference between the two types of herpes is that type 1 refers to oral herpes and type 2 refers to genital herpes. This means the symptoms of type 1 would be cold sores forming in the area around your mouth, while the symptoms of type 2 would be cold sores forming around your genital area.
When you look at both types of herpes strains under a microscope, they look nearly identical to each other. The severity of the symptoms caused by them is also similar, despite the popular belief that HSV-2 is worse. The big difference between them is where they exist and become latent in the body. HSV-1 infects the nerve cells on the bottom of the neck while HSV-2 infects the nerve cells on the bottom of the spine. From these locations, they affect the mouth and the genitals; respectively.
The Causes
It is easier to contract HSV-1 because you don't need to have sexual intercourse to get it. Aside from having oral sex, you can contract HSV-1 from merely kissing someone else who is infected or putting something in your mouth that they touched with their saliva. For example, if you eat with a kitchen utensil they used or brush your teeth with their toothbrush, then HSV-1 could spread to your mouth area that way. As for HSV-2, it is usually obtained by having sexual intercourse with an infected person, which is why the symptoms of this virus affect the genital area.
HSV-2 is not known to spread like HSV-1. However, this doesn't mean you can't get HSV-2 in other areas of the body. For example, if someone performs oral sex on a partner with HSV-2, that person will likely get HSV-2 in their mouth area. The same scenario can be said about HSV-1. If the person performing the oral sex has HSV-1, they could infect their partner's genitals with HSV-1.
With that being said, HSV-1 can become HSV-2 and vice versa. It all depends on which area of your body the virus gets exposed to. The chances of obtaining symptoms from the virus are still the same. Some people with either virus will get cold sores while others won't get them for many years. Overall, the symptoms will come and go for the rest of your life. The best thing that can be done is to control the symptoms with regular treatments.
Which is Worse?
There is a common perception that HSV-1 is not as serious as HSV-2. Since HSV-1 tends to be a mild infection, then this is true for the most part. However, if the virus were to spread away from the mouth toward another area, like the eye or the brain, then you will have a big problem. Ocular herpes caused by HSV-1 can leave you with total blindness. If it ends up in the brain and gives you herpes encephalitis, then it could cause you to die. Therefore, the symptoms of HSV-1 need to be controlled as soon as you've been diagnosed.
Aside from the risk of HSV-1 spreading, no virus is worse than the other. You will still get cold sores that are red and painful, regardless of which one you have. But if you care about where you get the cold sores, then you might prefer one over the other. For example, HSV-2 might feel uncomfortable and painful around your genital area but at least you can cover up the appearance of the red cold sores with clothes. People who suffer the symptoms of HSV-1 have to carry those cold sores around their mouth area. Although you could try to cover them up with makeup, the sores will still be visible to everyone in public. This could create emotional feelings of embarrassment and low self-confidence in the affected person. Consequently, this is just one more reason why HSV-1 can be deemed as worse.
Which is more common?
Statistics have shown that HSV-1 is more common than HSV-2. According to recent data, as many as 90% of adults in the United States have been exposed to HSV-1. This doesn't necessarily mean that they all have cold sores on their mouths but it does mean their DNA has been exposed to the virus. The data also shows that 45% of adults have HSV-2, which includes 20% of men and 25% of women.
Now, why would HSV-1 be more common? The answer is simple, it is easier to contract HSV-1 from another person. Remember that you don't need to have sex with someone else to give them HSV-1. You just need to be exposed to something that their saliva touched, like cups and toothbrushes. Even innocent children could become the victims of HSV-1 from this. And since HSV-1 is really more serious, then more precautions need to be made by an infected person to protect the people around them from getting exposed to their virus.